CBD is one of the most prominent phytocannabinoids found in the cannabis plant representing more than 40% of the hemp plant extract. CBD is 1 of 100s of phytocannabinoids found in the cannabis plant. "Phyto" meaning of plant origin.
CBD is the next multivitamin!
Physicians, scientists, and other health professionals are beginning to classify CBD as a functional superfood and are recommending a daily dose of CBD.
Recent statistics indicate that over 30% of Americans have tried CBD and over 10% of Americans are taking CBD on a daily basis.
 Scientists are just beginning to unlock the benefits of CBD and you can rest assured that you will not overdose or get high. 
Most IMPORTANT, Bioavailability!
With so many brands on the market, finding a CBD oil formula that your body can actually absorb can be quite challenging. That's why some people say they have tried CBD but they didn't have good results, this is because our bodies consist of approximately 60-70% water (we all know that oil and water do not mix well). Rest assured the formula CBDz uses has worldwide issued patents backing our claims:
United States Patent: 7,182,950
United States Patent: 6410588
United States Patent: 8071641
United States: 2013/0034538; 2498754
Europe Patent: 1071417
Europe Patent: 1720535
Europe Patent: 2007376
Israel Patent: 138979
Germany Patent: 6992367.108
World – WO2010150262
Therefore, the patented formula CBDz uses has already gone through pre-clinical studies and is about to enter clinical studies at USF this year!  When comparing other brand's formulas, our tincture oil has 20X more absorption. That's right!  If you not using a bioavailable formula that has actual accreditted research backing it's claims, then your hard earned dollars are literally going down the drain!  If you would like more information and to review the actual studies and research, please email us at info@myCBDz.com.
Endocannabinoid System Explained:
Discovered in 1992 by Raphael Mechoulam and NIMH researchers, the endocannabinoid system directly correlates with homeostasis. Therefore, replenishing depleted endocannabinoids with phytocannabinoids is the reason why so many people are using CBD on a daily basis like a multivitamin; CBD is now considered a superfood!
Additionally, the human body produces cannabinoids naturally.  Cannabinoids are naturally found in foods such Flax seeds, Chia seeds, Walnuts, Sardines, Anchovies, Sunflowers, Echinacea, Black truffles, Black pepper and much more!
In the word Endocannabinoid, "endo" meaning internal or within, endocannabinoids are naturally occurring cannabinoids used  as a  fuel to support our endocannabinoid system (ECS).  Yes, we have an internal endocannabinoid system just like we have a digestive system and immune system! We have 100's of cannabinoid receptors throughout our entire body. Research is showing that our ECS helps promote internal homeostasis.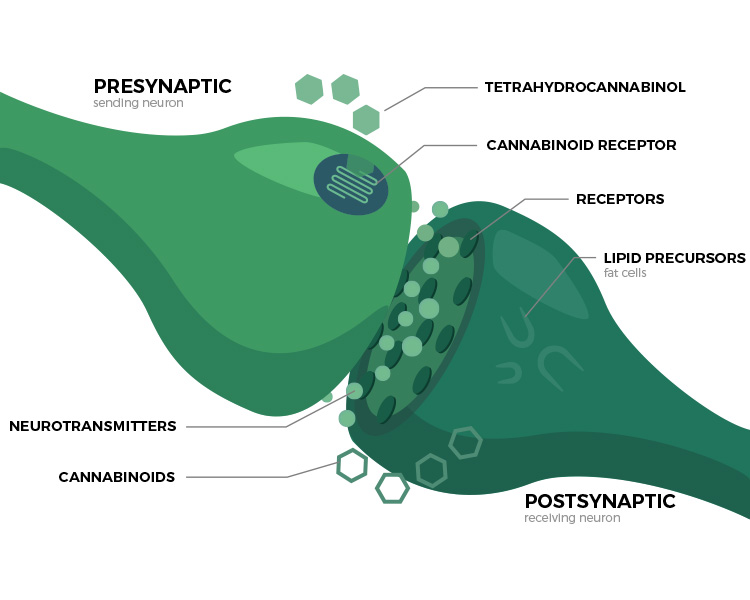 There are so many brands on
the market, who do I trust?

Here are some tips to how to find a legitimate CBD product:
Nanotechnology/Bioavailability: "bioavailability" is a fancy word that means how much your body absorbs something. Make sure the bottle has an accredited research backed proprietary delivery system such as nanotechnology which allows for more absorption so your don't waste your money on CBD. More important, ask for the research to back the claims on the label.
Third Party Tested: Make sure the lab reports a.k.a. COAs are not coming directly from the manufacturer, they could be biased. Make sure they are coming from a third party lab. 
Know your hemp source: make sure the hemp is produced in the USA using Non-GMO and natural growing methods.
Pharmacist formulated in FDA registered facilities: this ensures products are being produced and formulated according to regulated and professional standards.
Price per Milligram: Not all products/formulas are created equal so make sure you do your homework. Always breakdown your price per milligram cost so if you bottle costs you $70 for 500 MG, you are paying $0.14 per MG which is too much!
Why use CBDz brand? 
Because we care! Here at myCBDz.com, we've made sure to cover everything CBD from A to Z.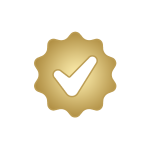 All of our products are made in FDA registered facilities and tested by third-party laboratories. QR codes with lab reports are printed on our labels for easy access.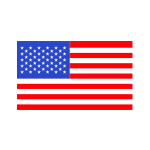 That's right, everything is grown and made in our beautiful country! 
Pharmaceutical Grade CBD - Bioavailable
Our patented proprietary nanotechnology oil tincture helps aid in your body's ability to absorb CBD 20X more than the average oil.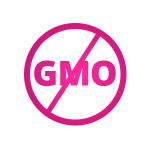 No pesticides, solvents, herbicides, or chemical fertilizers. It's not just what's inside the bottle but most importantly, it's how those ingredients are being made!